Train Transfers To and From Schiphol Airport



Schiphol International Airport Train Transfers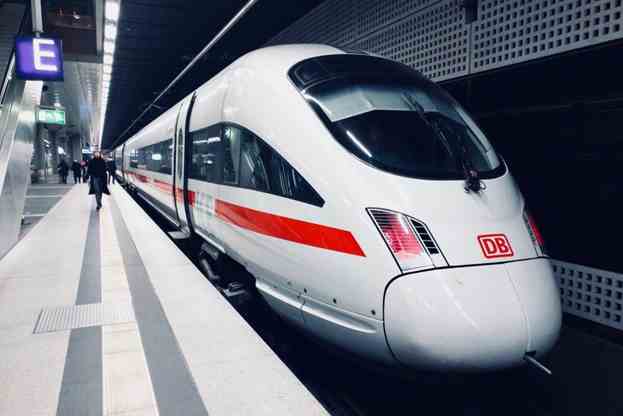 Passengers at Amsterdam Airport can board regional, Intercity and high speed international train services at the train station located underneath the terminal building, which can be accessed via the central Schiphol Plaza.
There are free baggage trolleys on the platforms for passengers use and tickets for domestic train journeys can be purchased from the bright yellow ticket machines located near the platforms at the central Schiphol Plaza. There are also ticket offices that sell over the counter regional and international train tickets. These counters can be found near the white and red-checked cube at the Schiphol Plaza and here passengers can also obtain information about departure and arrival times for trains.
It is possible to buy tickets in advance, for example if a passenger requires not just an outward but also a return train ticket. Tickets without a date of travel can be purchased in advance and only need to be validated on the day of travel at one of the machines on the platforms.
Regional trains from Amsterdam Airport Schiphol go to cities like The Hague, Rotterdam, Eindhoven, Enschede or Groningen. High speed and intercity trains from Amsterdam Airport Schiphol connect the airport with major international cities such as Brussels, Antwerp, Berlin, Hanover and Paris. The Thalys train takes a mere 3 hours and 18 minutes to reach Paris and is offered on a 9 departures per day basis. Other top destinations include Düsseldorf, Cologne, London, Frankfurt, Bruges and Hamburg.
In the summer the Thalys train can take passengers directly to Southern France, after they've spent a few days sightseeing in Amsterdam. In the winter passengers can head for the French Alps and their winter sport holiday on the Thalys trains from Amsterdam Airport Schiphol. Via their connections at Paris and Brussels it is possible to travel directly with Amsterdam Airport Schiphol trains to connect with France's TGV trains and destinations like Lille, Disneyland Paris, La Mans/Rennes, Dijon or Strasbourg.
The Intercity trains from Amsterdam Airport Schiphol run at a maximum speed of 300 km per hour and connect Amsterdam with Germany and Switzerland via Utrecht, Arnhem, Oberhausen, Duisburg, Düsseldorf, Keulen, Frankfurt, Mannheim, Karlsruhe, Basel, Bern and Zürich. At Frankfurt passengers can change to trains leaving for Munich and Wenen, at Basel they can change to trains leaving for Zürich.
Amsterdam Airport Schiphol trains stop at mainline train stations Amsterdam Sloterdijk and Duivendrecht, where it is possible for passengers to change over to other train connections, although many connections are direct from Schiphol without the need for changing at other stations.
Trains from Amsterdam Airport Schiphol to regional destinations are also offered during the night. Night trains from Amsterdam Airport Schiphol run to destinations like Utrecht CS, Amsterdam Centraal, Leiden CS, Den Haag, Delft and Rotterdam for example on an hourly service.
On average it takes only 15 minutes for trains from Amsterdam Airport Schiphol to reach Amsterdam central and around 40 minutes to reach Haarlem. A trip to Rotterdam takes an hour and a journey to Utrecht will take around 50 minutes.
The Fyra is an Amsterdam Airport Schiphol train service that provides high speed connections between Schiphol, Amsterdam central, Rotterdam and Breda. Information about time tables and destinations for Fyra and other high speed services can be found on the official NS website at www.nshispeed.nl.
Which Train services/routes have stops at Schiphol Airport?
Amsterdam Cs (nl) -- Bruxelles-Nord
Train Service Operated By NMBS/SNCB
Amsterdam Cs (nl) -- Bruxelles-Midi
Train Service Operated By NMBS/SNCB
Where are the Train Stops at Schiphol Airport?